If your teen is in immediate crisis: 
Call 911 - or - 

Call 800-273-8255
Get them, and you, help immediately!
---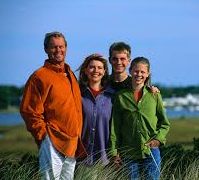 How to talk to your own teen: 
Talk to your kids to establish that they can talk to you, and to establish a baseline of their knowledge and understanding
You already teach them life skills

They are accustomed to learning from you

Talking about suicide won't plant the idea

If you don't talk to them and teach them, who will?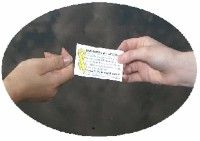 Show them the Ask4Help!® Card
Tell what you're learning today (from this review)
Ask them: 
"

Do you know about the YR program?"

"Do you know anyone who has talked of suicide?"

"You can come talk to me about suicide"

"Do you know anyone who has attempted suicide?"

"Have you ever thought of attempting suicide?"

"What can I do to help?" "We are in this together!"
How to Respond if their answer is yes I need help
Breathe! Catch your breath!

Be genuine, caring, and show respect.

Don't lie or make promises you can't keep.Tell them:

"I am glad you called/came/talked to me"

"I do care. Tell me what's happening in your life".

"How can I help"?

"Let's find someone who can help you get through this".
Tips for preparing to have the conversation with your teen/youth
     -   Identify your resources
     -   Identify a buddy you can call
     -   Remember to say the "S" word
     

-   Choose an appropriate time to talk with them
---
A downloadable of "How To Talk To Your Teen"
---

How do I get Yellow Ribbon into my teen's school, youth group, club, etc.?
One of the best things you can do to help get the Yellow Ribbon Program into a specific community is talk to the stake-holders.  
For instance, for a school.  Visit with a few other parents and go talk to the school counselors and/or principal.  Share your interest in making sure the students and all staff have Yellow Ribbon Training made available.  We would love to hear from you as well, please feel free to contact us to learn more, get answers to questions and 10 free YR cards to take with you to the meeting.  We're always happy to help open doors to making suicide prevention accessible to everyone.