PDF Printable Catalog to review off line.  PDF Order Form if you need to place orders with a Purchase Order.
Shipping is currently only available in the USA.  Please contact us for additional questions: ask4help@yellowribbon.org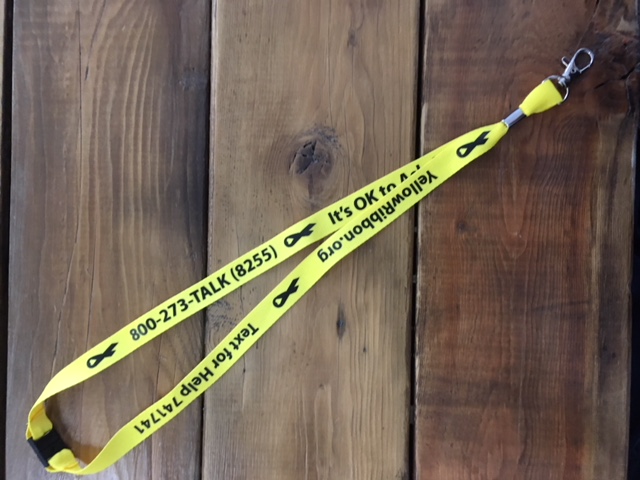 The new YR Lanyard is in - the breakaway feature makes it perfect as a name tab/badge holder for students & adults alike. The new clasp is more secure at holding your keys or anything else you don't want to loose.