PDF Printable Catalog to review off line.  PDF Order Form if you need to place orders with a Purchase Order.
Shipping is currently only available in the USA.  Please contact us for additional questions: ask4help@yellowribbon.org 
Yellow Ribbon Decal (Vinyl)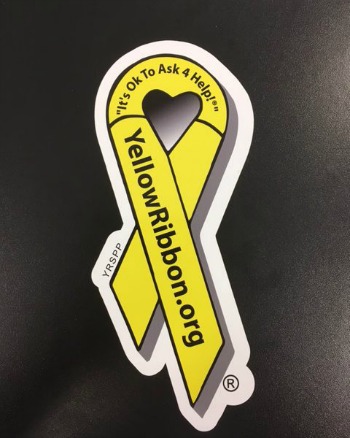 Vinyl decal great for notebooks, mugs/water bottles, laptops, vehicles or anywhere you can imagine sticking them. They will last 3 years without fading in normal weather conditions!