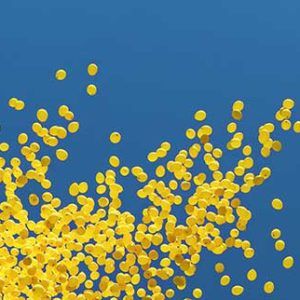 Occasionally we'll share stories form the field of lessons learned from doing Yellow Ribbon. This month our lesson comes from Richard leading YR in Southwest KS.
"Last year while hosting our annual balloon release, we ended up with a record crowd, over 600 people and over 600 balloons released. After a successful event we heard from a government official."
Lesson Learned: 600+ balloons has the potential of showing up on Air Traffic Control radar. If planning an event consider how we may impact the community and make the appropriate notifications in advance! Thanks Richard for all you do for YR & for sharing your lesson so we all may learn!
If you have a lesson learned - good & bad - email chris@yellowribbon.org so we can publish it in a future YR Lessons Learned.