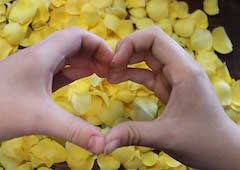 Communities
Urban, Suburban, Rural, Tribal, Cultural, Ethnic
Churches-Spiritual centers
Trainings include special insight for their particular needs to serve the community as a faith leader/center and to help their colleagues. Studies show that older adults, African Americans, Hispanic Americans and Native Americans, more often turn to clergy than to professional mental health services. (Husaini & Moore, 1994; Starrett et al., 1992; Weaver & Koenig, 1996, SPRC – D. Litts). Faith communities can work to prevent suicide simply by enhancing many of the activities that are already central to their very nature.
First Responders: Law Enforcement and Fire Departments
Trainings include several aspects – or roles – of the responder: 1) as a professional responder, 2) as a 'civilian', a community member / neighbor, 3) as a family member, and for 4) "taking care of your own", your co-workers and colleagues.
Military: active and retired, and their families
Most often, the program starts with requests from youth for their schools, churches, and bases.